"An intimist painter, Jacques GUIGNARD, nicknamed "JG", paints stories,
anecdoctes, slices of life in the same manner a poet would throw on paper his Memories. Every work tells an episode of daily life hidden in the anonymous Flower characters."
Daniel CHUDET Art critic. Côté Arts French review.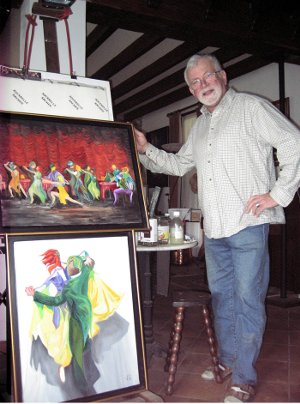 Actuality, next exhibitions, announcements.
Jacques GUIGNARD, also knowledge as " JG" will be present in his studio, 7 rue des Hôtelleries 58400 La Charité sur Loire FRANCE) to present you his last canvas.